We're Karly & Karen, a.k.a Verbena Living: a mother-daughter duo that live to create! Sunny Northern California is our home.
Verbena has morphed over the passed 8 years from a brick and mortar florist, to a flower farm, to a creative maker studio/natural lifestyle blog: a Verbena Living way of life!
Both my mom (Karen) and I (Karly) decided we wanted to get back to doing our favorite things. We are branching out a little from flowers to leave more time for crafting beautiful goods for the home. We are makers at heart and love designing with flowers, textiles, wood, metal…anything really.
Seeking beauty daily is our way of life. My mom and I yearn for a natural and more simplistic lifestyle. We document the beauty of nature to share it with you. We hope you truly appreciate our life in pictures and that it will inspire you in incredible ways! Keep an eye on our blog as it will continue to develop into a natural lifestyle blog with DIYs and articles all about natural living and design.
Word of caution: pretty photos make our life look perfect, but that is far from the truth. Aching backs, cut up hands, and stained & torn clothing is the real truth, but we love the pay off. We work hard and struggle daily to stay true to ourselves and figure out how to make a living doing so. Even with this struggle, we know our purpose is to create and share those creations with you!
View our goods on our Etsy Shop or view our Flowers page for our floral services.

Instagram:
@verbena.living // @thewildaspen // @karlyrosedesign // @rockandroadperformance
MEET KARLY
I'm Karly (www.karlyrose.com), the daughter. I heart my hubby Greg, my cats named Mouse & Dusty, and old farm trucks (especially my '69 IH Scout). I am a total DIYer and love working on projects of all kinds, from wood to metal to watercolor. When I'm not creating or farming, I work behind the scenes for my husband's thriving business, Rock & Road Performance. Boy am I proud of that guy!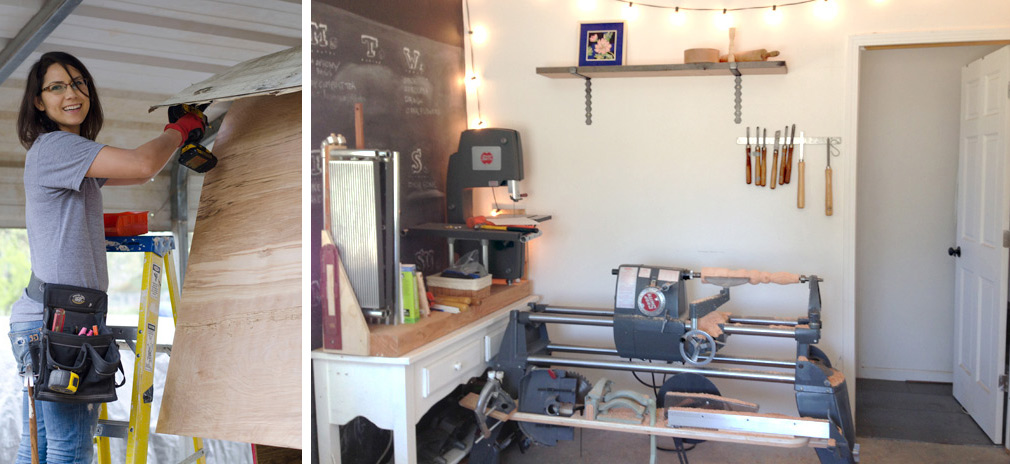 MEET KAREN
& This is Karen, my mom. She loves flowers. It was her dream of owning a flower shop since high school that started us on this crazy journey! She also hearts sewing and textiles, her vintage trailer (@thewildaspen), her hometown in Utah, & her family. She would do anything for us and is the kindest and most caring mom around. If she isn't in the garden, you can find her digging through her stash of vintage fabric, tablecloths, and linens and sewing on one of her vintage sewing machines (together we have 6 machines! It's a problem!)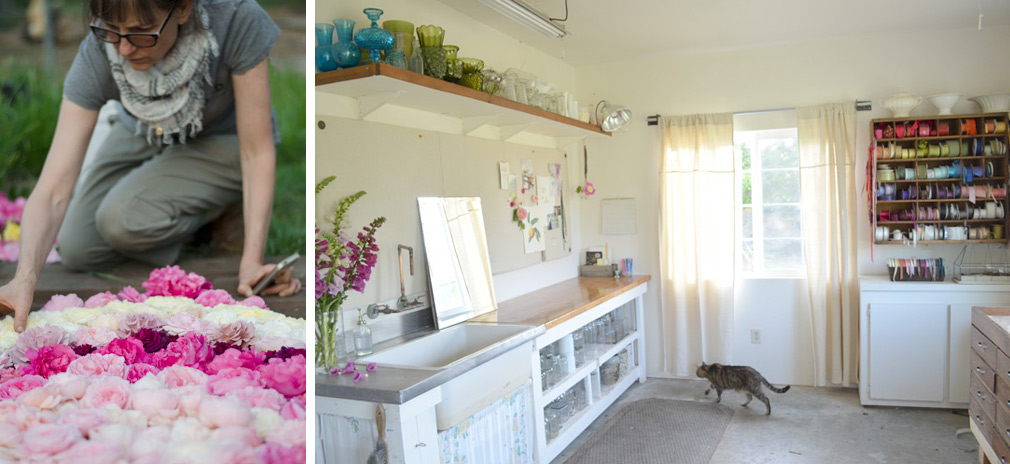 MEET THE KITS
If you are on Instagram, I'm sure you have met Dust Bunny a.k.a Dusty (#dustbunnythefarmcat) and Mouse (#mousethefarmcat). They are traveling cats and carpool to the farm with my husband and I everyday. They bring so much joy to everyone around. Dusty is the newest addition and is a spitfire. She was the runt and has a smooshed little face and giant doll eyes. This sassy kitty is the fastest sprinting cat I've ever seen. Mouse has mellowed out since his kitten days and is a handsome, kind, goofy boy with a charming mustache.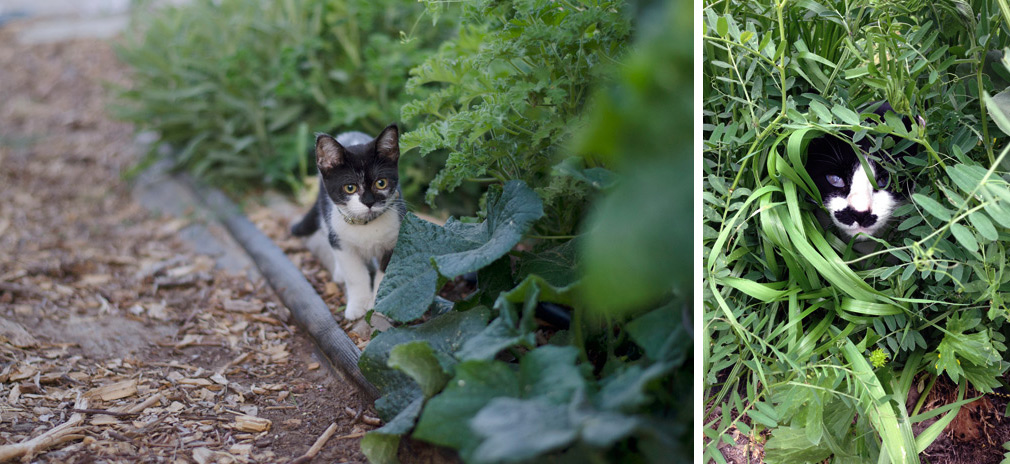 MEET THE WILD ASPEN
Together we are remodeling a vintage trailer we named The Wild Aspen after Grandpa Ray's favorite fishing hole in Fish Lake, UT. He found the trailer in a tiny town in Utah, 5 years ago. After my grandpa's passing last year, we decided it was time to give The Wild Aspen another life and begin her transformation! Take a look at our Blog to stay up to date on this fun project.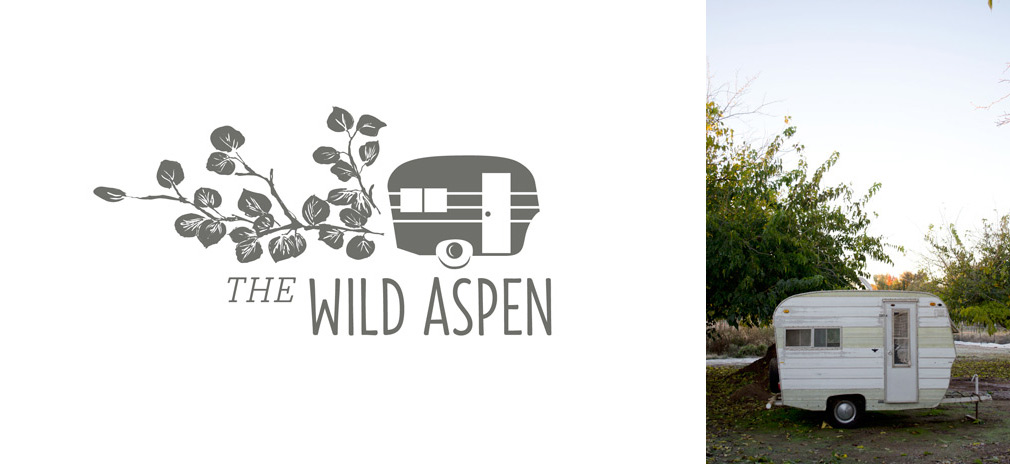 We believe in products and materials that are made to last, and deeply care about sustainability and caring for the environment. We love to support local and small businesses, especially those that are Made in U.S.A and we hope you do too!