We have a new addition to the Verbena family! Meet Dust Bunny… or Dusty or Bunny or Dusty B. or Dust Bucket. You choose what you want to call her! Her big brother is Mouse Stache, so now we have a Mouse & a Bunny running around.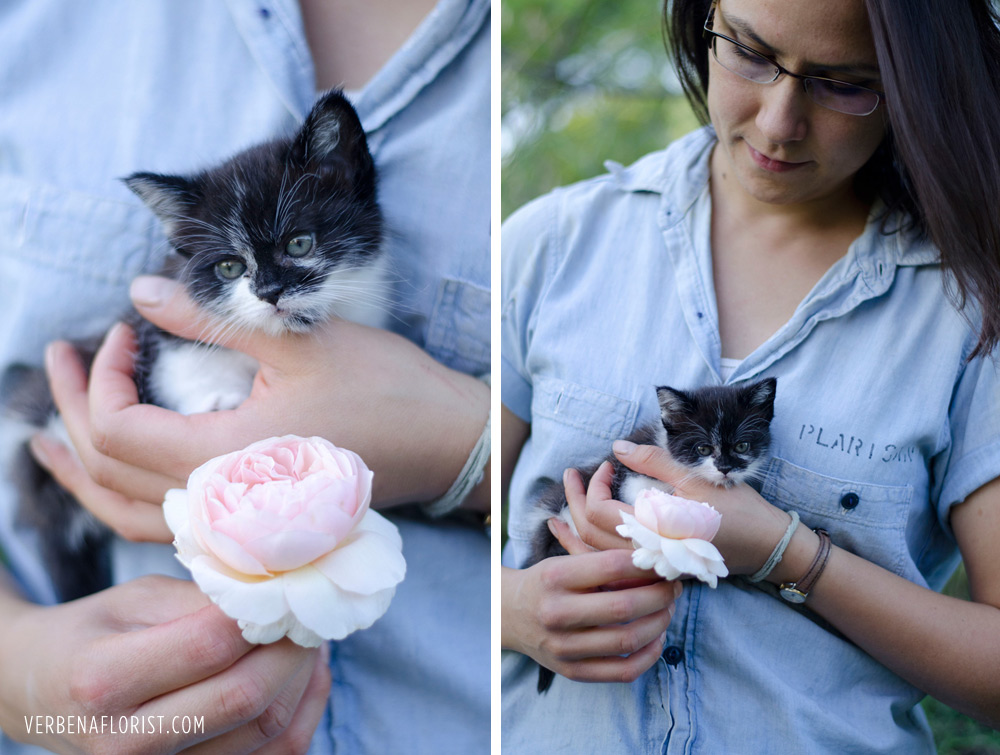 We first saw her about 5 weeks ago in the neighbors barn. There was a new litter of 4 kittens that were 1-2 weeks old. Right away we noticed a grey and white little runt in the bunch. We had been wanting a kitten and were planning on adopting one of these, but the Momma moved them the very next day. Five weeks later they turned up in another neighbors horse barn. Once the neighbors caught them, we knew we had to take the runt and help her get strong and healthy.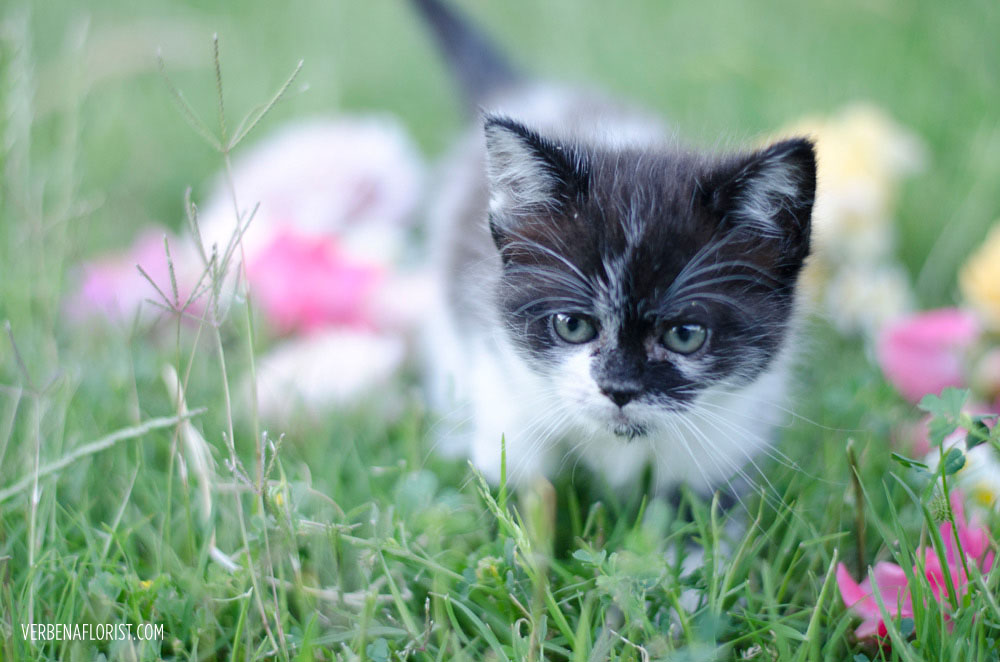 She's the cutest, tiniest thing you ever did see. She's so lovable and actually wants to be held, unlike Mouse.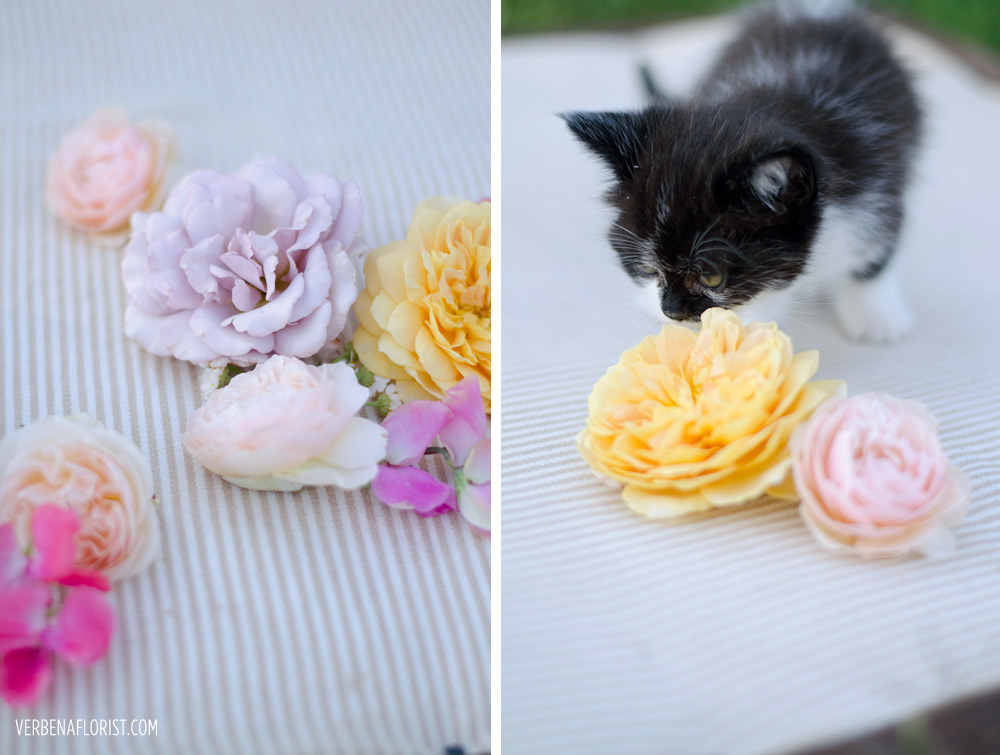 Although, she is not a fan of sitting still for flower photos!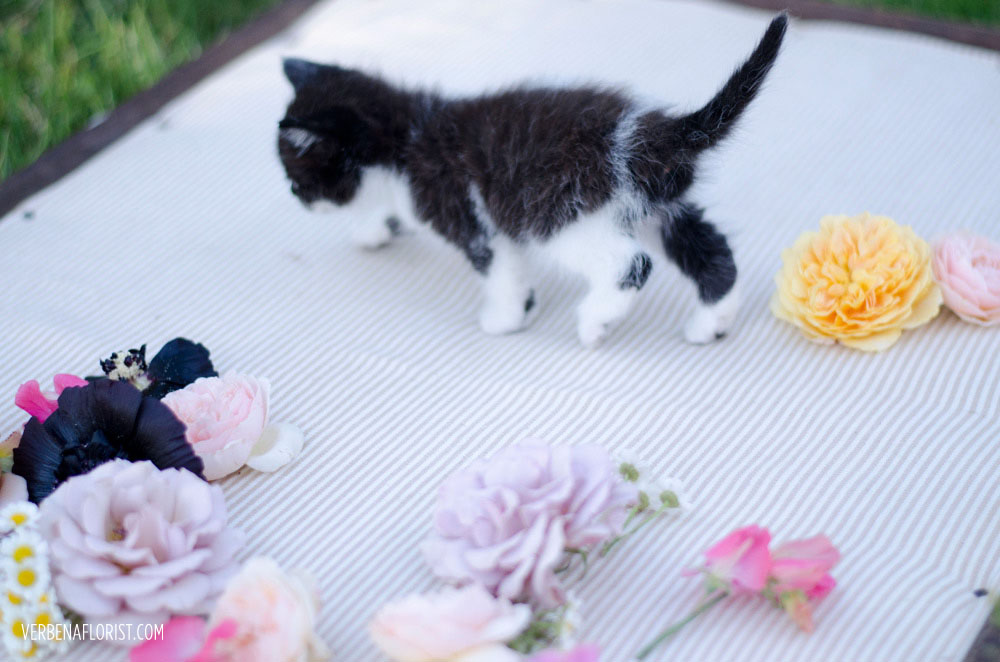 When we first got Dusty on Tuesday evening, her paw had gotten caught in the cage door so her foot/leg wasn't working quite well. It kept turning over. The vet said it had some sort of nerve damage that might or might not heal… Poor little girl she's been hobbling and toppling all over the place. We are so lucky she is not in pain! Today is Monday and she is walking so much better. It appears it will heal completely. We will keep our fingers crossed!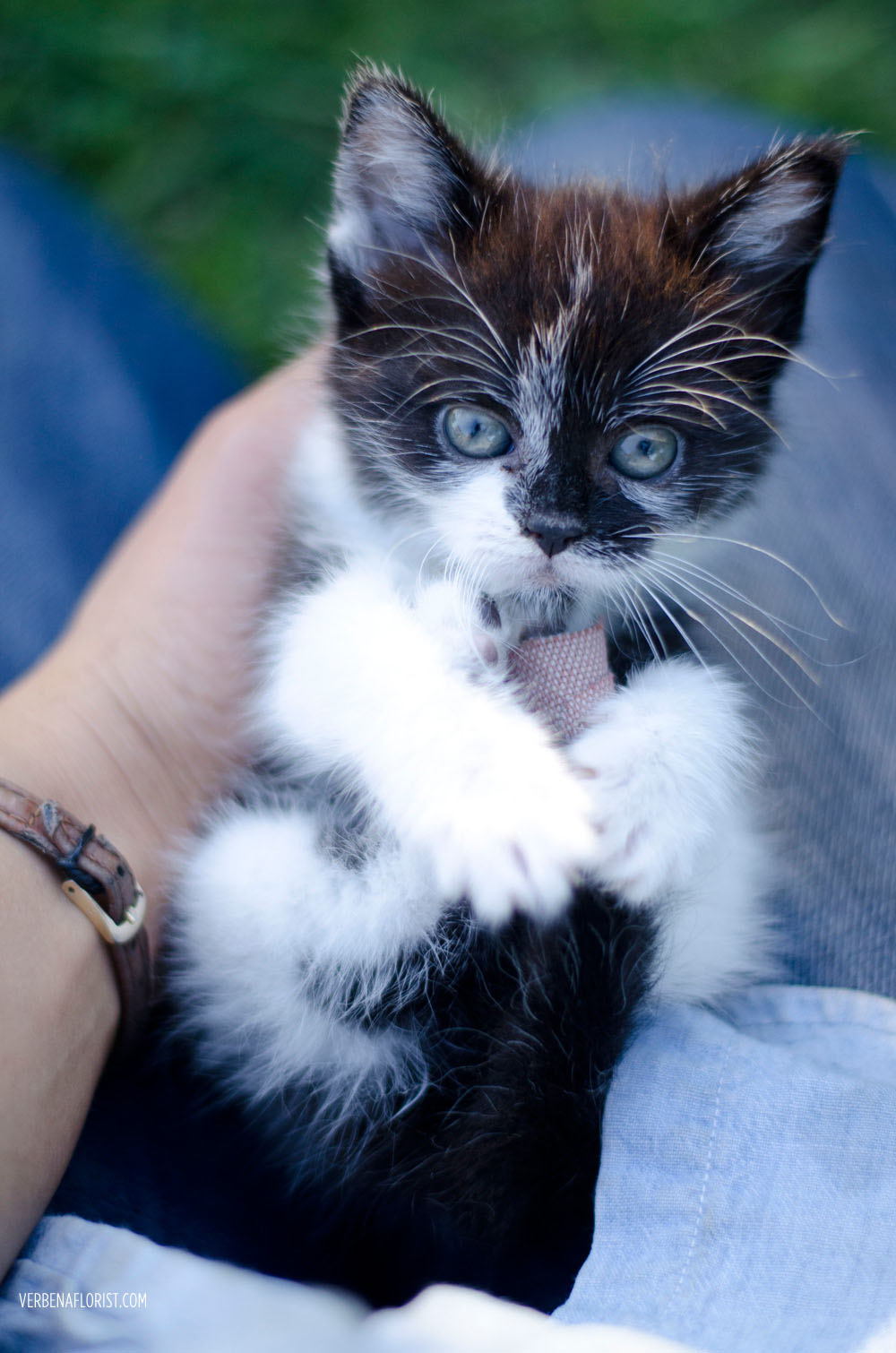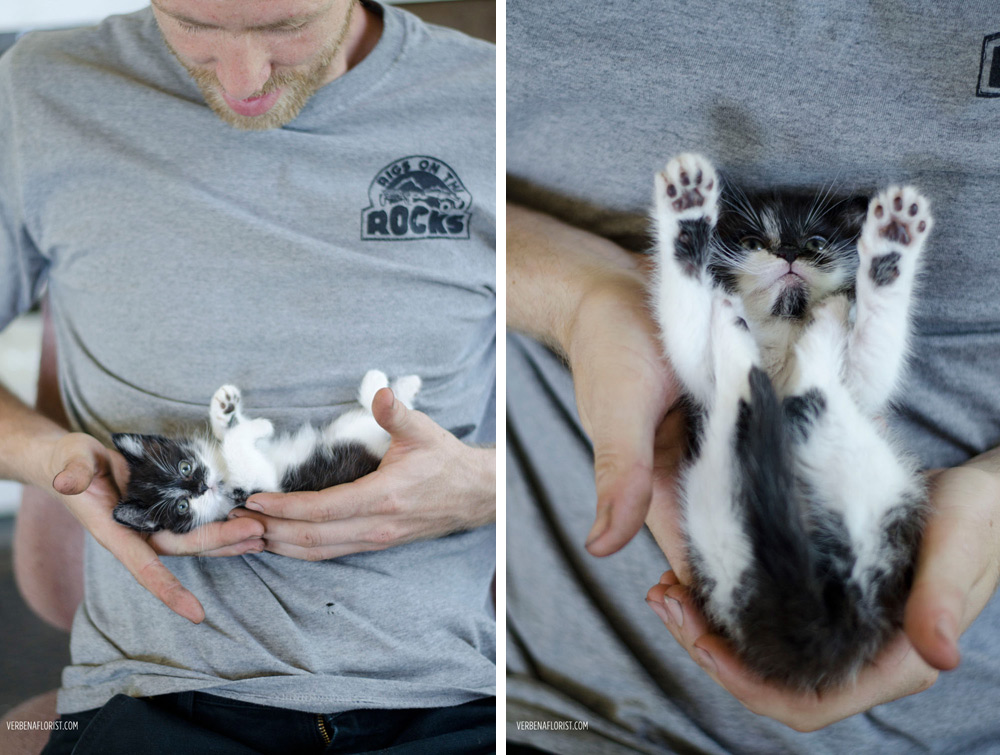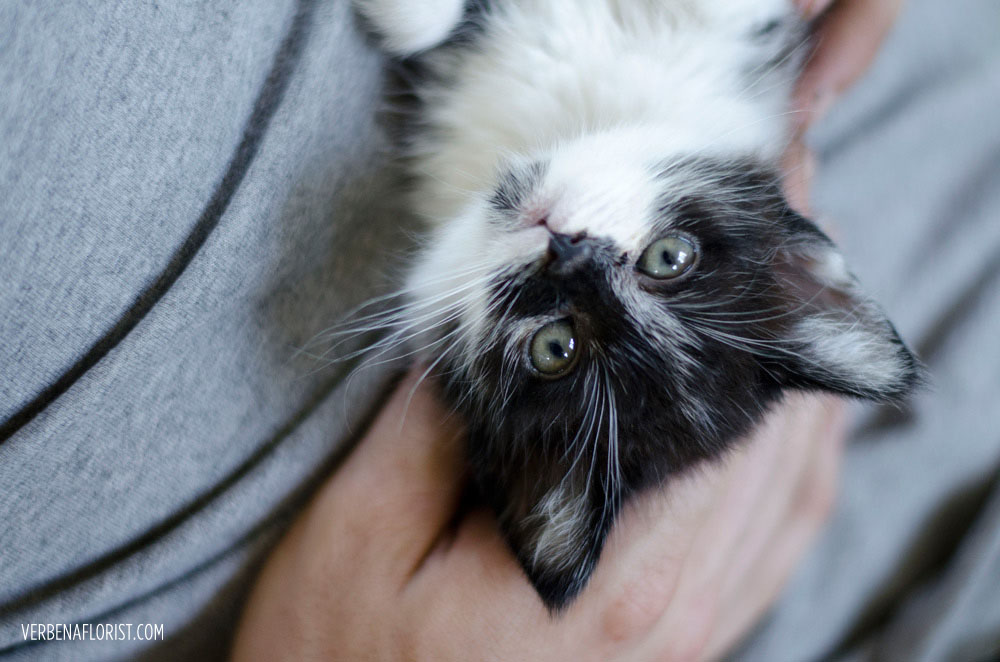 How can you not fall in love with this adorable face?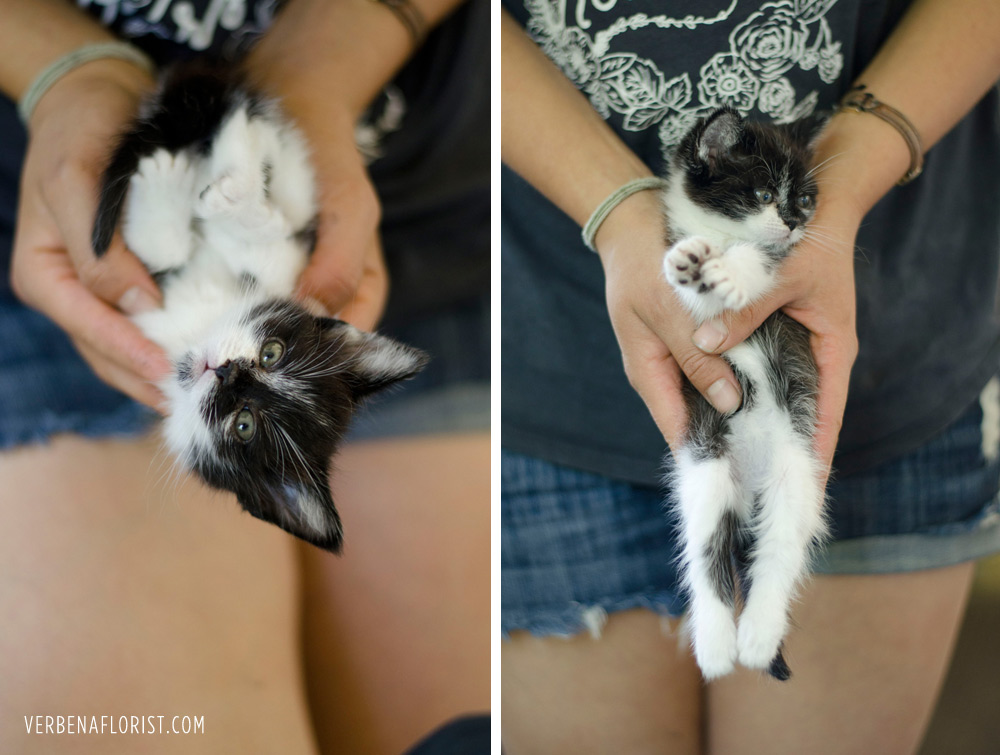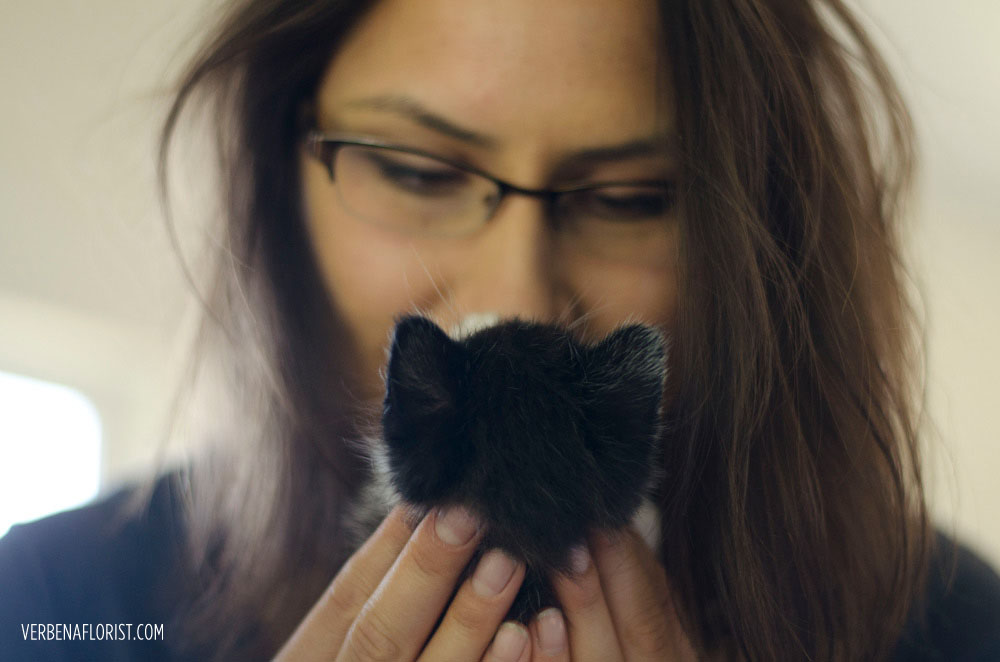 She is so fluffy! None of us have ever had a long haired cat, so it is definitely going to be a challenge keeping her clean. Especially if she is anything like her big brother Mouse who is always rolling around in the dirt. Not to mention, picking the nearly one hundred fleas out of this fluff ball, has been quite an ordeal!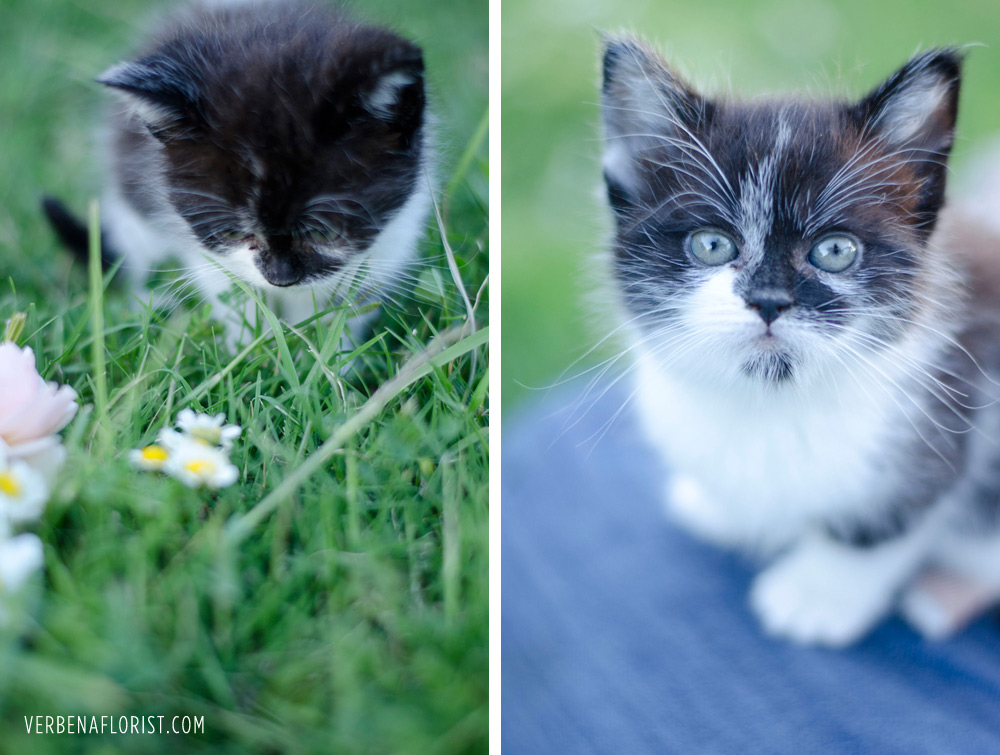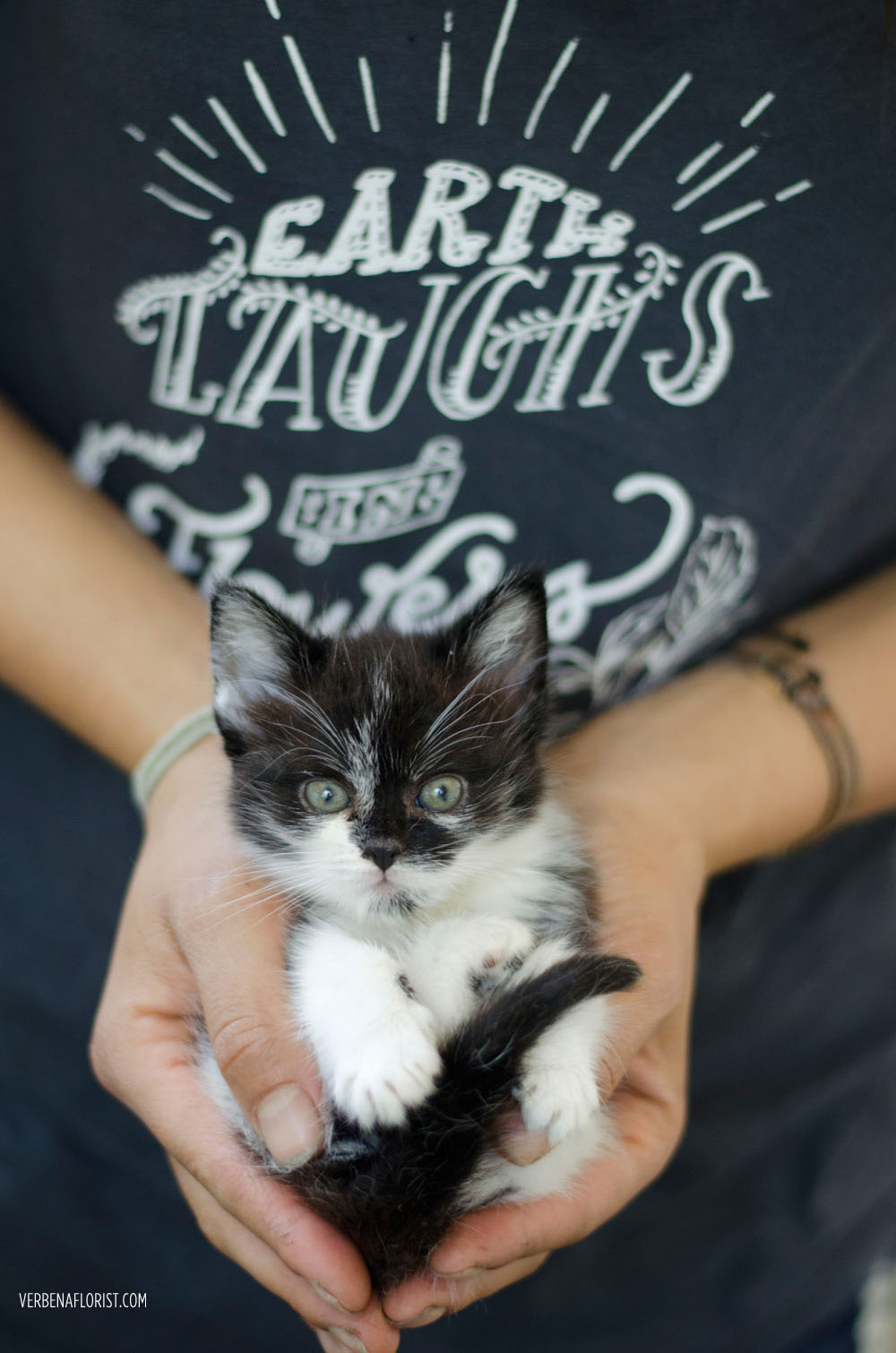 Mouse, Dusty's older brother is a chill cat, so he has been doing pretty well with the adjustment. Mouse commutes in the car with us everyday to the farm, so now Dust Bunny is being trained to love cars as well! We can't wait to share her growth and cuteness with y'all. Make sure you stay tuned on instagram for even more photos and videos @verbenaflorist!